Outreach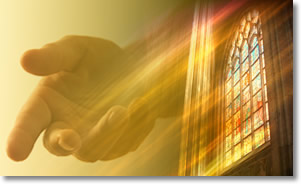 Prison Ministries
A group of men at GBC visit the Harris County Jail on a regular basis to share the gospel. If you have a passion for evangelism and want to join the men in this ministry, please let the pastor know.

Various members are also involved in a weekly teaching ministry at Huntsville State Prison.

Everyone can participate in these ministries by praying that God's Word will be clearly presented to the men incarcerated and that God will open their hearts to receive salvation by faith in Jesus Christ.
Hispanic Ministry • Ministerio Hispano
José Mata leads the GBC Hispanic Ministry. Worship and Bible study is held on Sunday mornings from 10:45 A.M. to 12:00 noon. You can share information about the Hispanic Ministry by clicking Ministerio Hispano, printing the page, and passing it out. Gospel tracts are also available from the church office in both English and Spanish.
The Hispanic Ministry has a website in Spanish, a TV program on Mondays at 9:00–10:00 A.M. on Nacion TV 55.3 (a local Houston channel), and several programs on Radio Aleluya:
Monday mornings: 8:00–8:30 on 980 AM radio

Friday mornings: 8:00–8:30 on 980 AM and 88.1 FM radio

Monday–Friday: 5-minute devotional at 11:30 A.M. on 980 AM and 88.1 FM radio
Meals Ministry
Many ladies at GBC prepare meals for those in our church family who are ill, hospitalized, or recuperating. If you know of someone who is in need of this assistance or if you would like to volunteer to help, please call the church or call Rusty Stackhouse at the number listed in the church directory.
Prayer Chain
To request prayer or to request that you be added to the email prayer chain, please email the church email address at gbchouston@outlook.com. You can also fill out a prayer request form located on the back of the pews and place it in one of the offering boxes. Be sure to indicate if your request is to be added to the prayer list or if it is a private request for Pastor Dunn.
Visitation/Care Ministry
Several members in the GBC family minister to those who are ill by making hospital and home visits and sending cards and care packages. Requests are received through the prayer chain or church email address at gbchouston@outlook.com and then filtered to available volunteers.